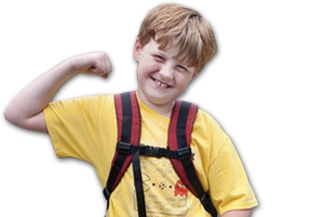 ---
​Employment
Do you have a passion for working with youth? Are you interested in assisting youth with their homework and having the opportunity to teach them life skills; such as, how to live a healthy life, how to be a responsible citizen and the desire to be a life long learner? We are looking for individuals who are self-motivated, energetic and creative. We are also looking for individuals who can develop and implement daily programs with enthusiasm. If this is you, apply today for a new and exciting career, not just a job.
All current job postings require that the applicant pass a national background check.

Learn more About the Clubs
To apply: Use the Career Center to view currently open positions or to join our talent community to be alerted with relevant job postings.
*Before applying, please fill out the BGCA National Background Check form. You will need to upload this form during the application process after uploading your resume in the section titled "Make your application stronger by uploading documents, such as cover letter, work samples, transcripts, and certifications." Applications received without the BGCA National Background Check form will not be considered.
BGCA National Background Check: Download Background Check
Get Involved
Facts about the club:
The Club was one of the first Clubs in the country to include girls!
86% of every dollar raised goes directly to programs for kids!
The Club gives over $700,000 in scholarships to deserving kids each year!
We run the City's only teen center, The Club, that serves hundreds of teens each year.
The Club runs one of the largest athletic programs in the country!
Close to 100% of the students in the The Club's Be Great: Graduate! program are staying at grade level!
Each day, between 800 and 1,000 youth receive homework help, play games, and learn social skills at a Club in Bellevue!
Bellevue runs independently from Boys & Girls Clubs of King County with a separate BGCA Charter!
Boys & Girls Clubs of Belleve continues to be a national leader in the innovation of technology programming for kids!