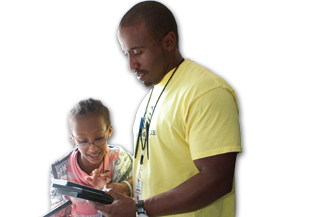 ---
Covid-19 Update
:
All Adult Programs are not offered until further notice.
Adult Programs
Our 27,000 square foot Clubhouse officially opened its doors in early October, 2016, and houses a gym, tech lab, teaching kitchen, games room, tween/teen multipurpose space and internet café, community room, education center, preschool and administrative offices.
This Bellevue Downtown Club facility is a partnership between the City of Bellevue and the Boys & Girls Club of Bellevue. Adult programs at Bellevue Downtown Club are coordinated by the Bellevue Parks & Community Services Department's Northwest Arts Center staff.
Collaboration with other providers such as: Bellevue College, King County Library System, American Academy of Fine Arts, and of course the broad base of instructors and services available through the City of Bellevue Parks & Community Services will help bring a wide variety of programming and services to the Bellevue Downtown Club facility.
We want to hear from you! If you would like to be added to our mailing list, or you have an adult program or class you would like offered in this downtown location, please send us an email and let us know day and time of preference. NWAC@bellevuewa.gov.
To Register for Bellevue Downtown Club Adult Programs visit parks.bellevuewa.gov/mainclub or call 425-452-4106 or email NWAC@bellevuewa.gov. Click the button below to view our current catalog of programs.
Be Everywhere
Bennett Elementary
17900 NE 16th ST, 98008
425-456-4866
School Served: Bennett
Cherry Crest Elementary
12400 NE 32nd ST, 98005
425-456-4924
School Served: Cherry Crest
Crossroads Community Center
16000 NE 10th ST, 98008
425-746-2827
Schools Served: Ardmore &
Sherwood Forest
Eastside Terrace
704 147th PL NE, 98007
425-865-8434
School Served: Stevenson
Hidden Village
14508 SE 24th St, 98007
425-429-6377
Schools Served: Spiritridge & Woodridge
Jing Mei
12635 SE 56th St, 98006
425-747-0374
Schools Served: Jing Mei
Downtown Club
209 100th Ave NE, 98004
425-454-6162
Schools Served: Clyde Hill, Enatai, Medina, Chinook & Bellevue High
Lake Hills Teen Center
15228 Lake
425-456-4344
Youth Served: All middle & high school youth. Limited tranporation available.
Phantom Lake
1050 160 AVE SE, 98008
425-456-5624
School Served: Phantom Lake
Newport Heights Elementary
5225 119th Ave SE, 98006
425-456-5543
School Served: Newport Heights
South Bellevue CC
14509 SE Newport Way, 98006
425-649-4016
Schools Served: Eastgate, Puesta del Sol & Somerset
Spiritwood Manor
1424 148th AVE SE, 98007
425-505-2819
School Served: Lake Hills
Wilburton Elementary
12300 Main St, 98005
425-456-4344
School Served: Wilburton