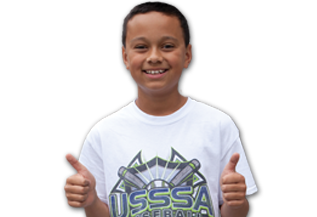 ---
Basketball
Olympic Basketball League
The Boys & Girls Clubs of Bellevue would like to invite you to join our 2019/2020 Winter Basketball League. We have been developing our "Olympic" division the past couple years and are hoping to make it the biggest yet. The Olympic League is designed for the experienced basketball player and offers a higher level of competition than our standard recreation league. Coaches are encouraged to bring feeder teams, returning champs of past rec seasons, developmental AAU teams. This league is not recommended for beginners.
WHEN YOU SIGN UP FOR OLYMPIC LEAGUE YOU MUST ALREADY BE PART OF A TEAM. TEAMS WILL NOT BE CREATED FOR INDIVIDUALS THAT SIGN UP WITHOUT A TEAM.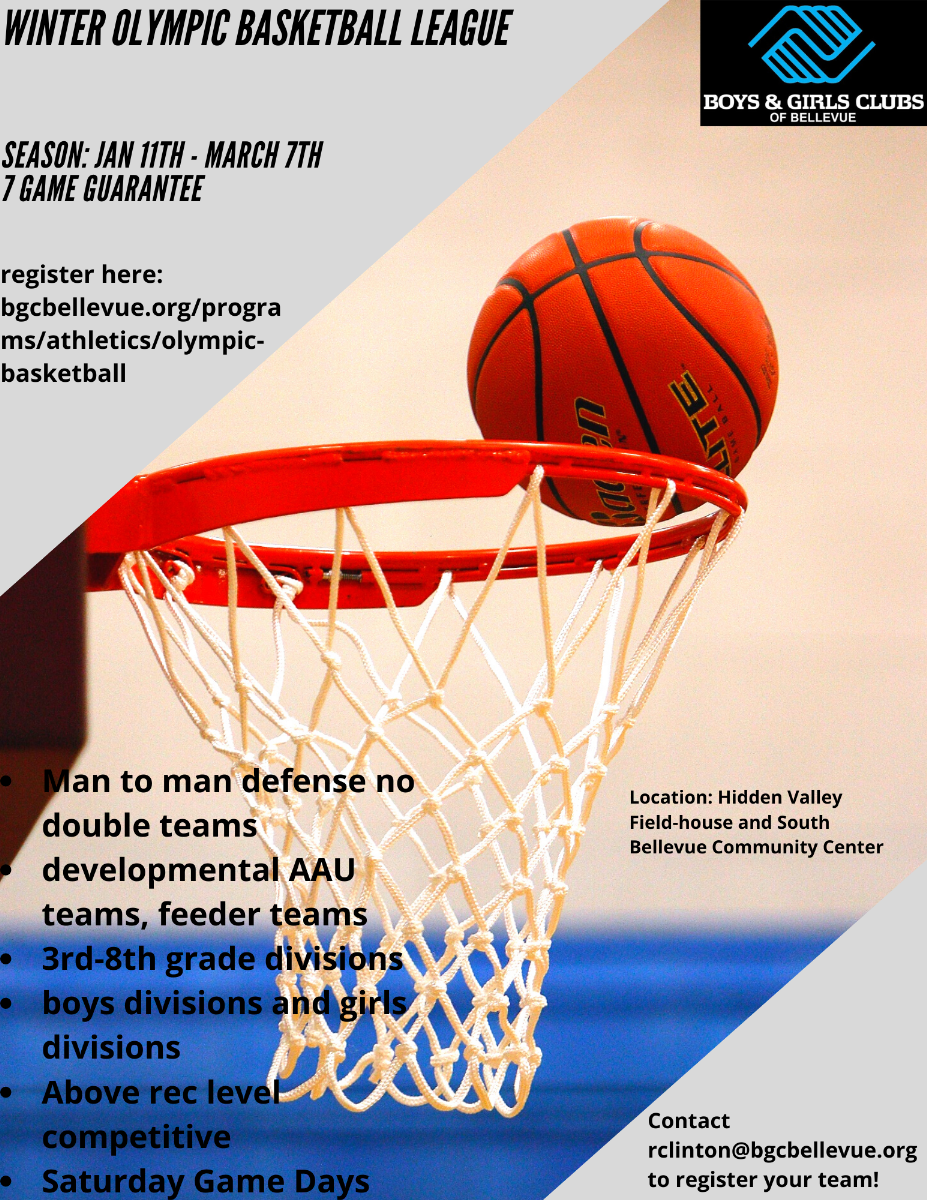 Rules:
Man to man defense
No double teams or traps
No more press after 15 point lead
20 min halves, stop clock last two minutes of halves
Feeder teams, development AAU teams
Wear your own uniforms
7 game season, playoffs at the end of the season
$700
REQUIRED B&G MEMBERSHIP $27 TO REGISTER. PLEASE GET YOUR MEMBERSHIP BEFORE REGISTERING.
Olympic League:
Grades: 3rd-8th Boys and Girls Divisions
Games: Saturdays between 9am-3pm
Location: Hidden Valley Fieldhouse & Bellevue South Community Center
Season: January 4th - March 7th
End of Season Tournament: March 6th-7th
League: Girls league and Boys league
Gym address:
Hidden Valley Fieldhouse (1903 112th Ave NE Bellevue, WA 98004)
South Bellevue Community Center (14509 SE Newport Way Bellevue, WA 98006).
To reserve your team's spot, complete following steps before coaches meeting on Dec. 3rd.
1. Each participant must register at link above. Once they have completed this registration coaches can send their rosters to Reggie at rclinton@bgcbellevue.org.
2. $700 Team fee: Payment must have been turned in via cash, check, or card (Visa, Mastercard, or American Express)

Questions? Contact the Athletics Department at the Boys & Girls Club of Bellevue.
Be Active
Refer a Friend!
Make sure your child has friends on his or her team! Let your friends know about our Athletics Programs by inviting them to play!
Our youth need role models like you! Sign up to be a Coach or Assistant Coach today. We need your help!
Click here to sign up & learn more.
Refund Policy!
A full refund will be issued, minus a non-refundable $5.00 and the membership fee, if participants have contacted the office to withdraw before Friday, January 1st, 2016. Following this date, only 50% of the registration fee will be returned before Friday, January 15th, 2016. No refunds will be issued after this date.
Provide a quality athletic experience for Club kids. Sponsor levels range from $250-$5000; $250 includes recognition on banners and on jerseys. To be a sponsor please contact our Athletics Department
Forms & Rules