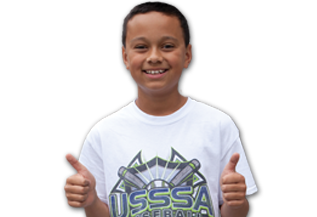 ---
Football
Seahawks Junior Football
Kids play in this system if they live in either the Sammamish or Interlake High School attendance boundaries. Practices for the Seahawks begin August 12th and will be held nightly, Monday through Thursday for the rest of August. Starting September 3rd, evening practice will reduce to 3 times per week. The first game is on Saturday, September 7th, and games will be played every Saturday thereafter until the end of the playoffs in mid-November. Players must be between 7 and 14 years old as of July 31st, with 7 year-olds needing to weigh at least 60lbs to be eligible.
Questions regarding Seahawks Jr. Football should be sent to Info@bellevueseahawks.org
Early Registration Fee: $275 + $100 field usage fee + Club Membership.
Program Fee: $300 + $100 field usage fee + Club Membership (Starting June 1st, 2017)
All participants must have a current $27 Boys & Girls Clubs of Bellevue membership.

Registration Open (-Notice- The Cubs division is closed. Please contact the Boys & Girls Club to be placed on an alternate cubs team.)
*You must setup a Boys & Girls Club account to register. To create one, click here. If you have an account and need to apply for financial assistance (una beca), click here.
Please contact the Seahawks President or the Hidden Valley Boys & Girls Club if you have questions about registering with a scholarship. (A parent account must first be created).
For more details, updates & schedules, please visit the Seahawks new webpage
http://www.bellevueseahawks.org/
For league info, please visit www.gejfa.org
Help support a child to play Football. Donate to our Football Scholarship Fund

Concussion Safety - Tackle Football
Boys & Girls Clubs of Bellevue and the Greater Eastside Jr. Football system have adopted USA Football's Heads up Program to ensure the risks of concussions are minimized to the fullest extent. The Head's Up System provides training and instruction in four key areas to ensure a player's safety:
All coaches receive annual trainings on how to correctly teach the game's fundamentals.
Coaches, players and parents are taught concussion-related protocols; these are reinforced throughout the season.
Proper tackling technique, endorsed by medical and football experts, is implemented at all playing levels.
Coaches and parents are taught proper equipment fitting standards. This includes annual reconditioning of helmets and proper sizing for helmets and shoulder pads.

For more information about USA Football's Heads Up Program click here.
Refund Policy: A full refund will be issued, minus a non-refundable $50.00 and the membership fee, if participants have contacted the office to withdraw before the second week of practice (Friday, August 19, 2016). After the second week, only 50% of the registration fee will be returned to participants who have contacted the office to withdraw before Friday, September 2, 2016.
Questions? Contact the Athletics Department at the Boys & Girls Club of Bellevue.
Be Active
Refer a Friend!
Make sure your child has friends on his or her team! Let your friends know about our Athletics Programs by inviting them to play!
Our youth need role models like you! Sign up to be a Coach or Assistant Coach today. We need your help!
Click here to sign up & learn more.
Provide a quality athletic experience for Club kids. Sponsor levels range from $250-$5000; $250 includes recognition on banners and on jerseys. To be a sponsor please contact our Athletics Department