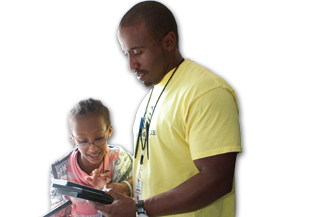 ---
BE GREAT: Graduate
Addressing the drop-out rate in this country is a national initiative for the Boys & Girls Clubs of America. Our BE GREAT: Graduate program works with teens in grades 6-12 throughout the school year and summer months to address academic achievement. With support from Nintendo, the Robert Vasen Foundation and others, we are having amazing results and are continuously working to expand the program.
Our location offers a quiet, spacious working environment to fit most studying and other academic needs. Tutors are available at the Club Tuesdays & Thursdays for any student who is in need of extra assistance. To ensure academic success, the program also offers one-on-one case management and assistance to identify and break down barriers for specific youth struggling in school. Our goal is to help teens get to where they need to be to ensure they have a successful future.
For more information on BE GREAT: Graduate, contact Chiane Puckett or call 425-644-7885.
Be GREAT
1952
Bellevue Boys Club Opens
1953
Bellevue incorporates as a City
1978
The Club adds girls to the Mission
1990
The Club opens dedicated Teen Center
1995-2000
East Bellevue expansion with Clubs in schools, public housing complexes
2005
South Bellevue Community Center opens in partnership with City.
2011
Crossroads Community Center Clubhouse opens.
2012
The Club Teen Center opens, focused on technology & drop-out prevention.
2015
Hidden Valley Field House Opens
2016
The NEW Downtown Club Opens.