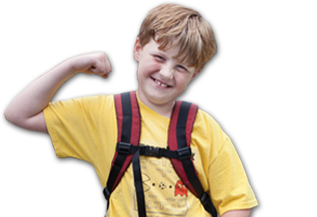 ---
Great Futures Preschool Teachers
Lindsay Walsvick - Preschool Director
Lindsay Walsvick has been with Great Futures Preschool since 2015. She started out as a teacher and became director in 2019. She believes the preschool years are a critical time for children to develop the social and emotional skills needed to succeed in kindergarten and beyond. Lindsay began volunteering at an elementary school while in high school and has been working with children ever since. Throughout college, Lindsay worked for her hometown's youth programs department, and she was a special education paraeducator in a bilingual kindergarten classroom for one year. Lindsay moved to Washington after earning a bachelor of science degree from California Polytechnic State University in 2014 and currently lives in North Seattle with her husband, two cats, and puppy.
Karin Wigley - Lead 4's Teacher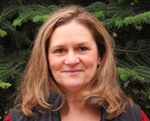 Karin Wigley grew up in a small town in Central Pennsylvania. She began dancing at age six, and her passion for dance drove her to study dance education at Ohio State University. Throughout college, she was a member of the Ohio state Dance Company, which allowed her to travel the Columbus area teaching dance to elementary school children; this is when her passion for teaching began. Karin eventually taught dance to both children and adults. After graduation from Ohio State, she attended Antioch University in San Francisco, where she earned a master degree in creative arts therapy. in this program, she learned about the important roles dance, music, and visual art play in early childhood.
Karin moved to Seattle after college and taught in Bellevue College's early childhood education department for the next twelve years. Her two sons attended Great Futures Preschool before Karin became a teacher here. Karin focuses on nurturing each individual child's unique strengths. Her goal is to accommodate all learning styles, preparing every student for success in the next milestone—Kindergarten. She has taught the four's class at Great Futures Preschool for more than twenty years, and her love of children and passion for teaching continues to grow every year.
Sanna Luoma - Lead 3's Teacher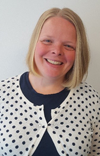 Sanna Luoma was born and raised in Finland, and is fairly new to the Pacific Northwest. Sanna has a degree in early childhood education from the University of Helsinki. She teaches at the Finnish School of Seattle as well as Great Futures Preschool. Sanna loves playing and creating with children, and she likes to share silly stories from her own childhood. She is passionate about creating a fun, loving environment in which children can grow and explore. She always adjusts her planned activities to make sure every child will be interested and engaged, because it's only then that children are ready to learn. Sanna lives in Issaquah with her husband and two daughters. In her free time, she enjoys road trips and all kinds of outdoor adventures.
Anne Simpson - Lead 2's Teacher
Anne Simpson was born in Michigan, but she has called the Bellevue area home for over 35 years. She earned a master's degree in management administration and has always had a passion for teaching young children. Anne spent a great deal of time volunteering for the Bellevue School District in various capacities when her children were growing up; all three of her children graduated from Bellevue High School.
Anne got involved with Great Futures Preschool in 1988 when her daughter Hailey (now 34) attended preschool here. Subsequently, her two sons, Hunter & Blake, were also students of the preschool. Anne began volunteering in the classrooms in the 1990's and was hired soon after. She spent a number of years leading the 3's class before retiring to travel. Anne has recently returned to the preschool as a substitute teacher. In her spare time, you will find her traveling and spending time with her children in Africa & California.
Pauline O'Rourke - Science Teacher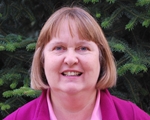 Pauline O'Rourke has been working at Great Futures Preschool since 2004, and she has taught the science class since 2013. Pauline grew up in Ireland and began her career in pharmaceutical science. She and her husband moved to Bellevue in 1989, where they raised their five children. While her children were young, Pauline studied early childhood education. She enjoys sharing her love of science and nature with the preschoolers, and she finds that they love exploring and creating through hands-on activities. In her free time, Pauline enjoys gardening, reading, and playing board games with her family and friends.
Jorie Gulbranson - Assistant Teacher
Jorie Gulbranson has been a teacher for most of her life. Her favorite part of teaching is watching students of all ages (from preschool to high school) grow in so many dimensions: intellectually, socially, and emotionally. Jorie grew up in Chicago, where she received bachelor's and master's degrees in education and music from Trinity University. She loves working at Great Futures Preschool with such a creative, competent, and caring group of teachers. She also speaks at conferences on the topics of marriage and family with her husband of forty-five years. She loves traveling to new places where she can experience different cultures and foods. She also enjoys reading, hiking, playing her violin, singing in choirs, and hanging out with her adult children and grandchildren.
Dorothy Kwek - Assistant Teacher
Dorothy Kwek was born and raised in Singapore. She speaks English, some Mandarin, and some Cantonese. Dorothy has been working with children for more than 35 years! She started out as an elementary school teacher in Singapore, and moved on to become an afterschool tutor, substitute, volunteer, and preschool teacher over the years. She and her husband moved from Singapore in the 80's; they have since lived in Texas, Indiana, Hong Kong, and California, but they consider Seattle their home.
Dorothy's main interest is learning about different cultures and people's histories. She loves how diverse the population of children, families, and employees are at Great Futures Preschool. Dorothy loves reading both in her free time and to the children at school. Her main goal each day is to ensure that every child goes home happy by providing a safe environment and positive learning experience.
Janhvi More - Assistant Teacher & Dance Teacher
Janhvi More was born and brought up in India, and moved to Georgia in 2011 where she stayed for 7 years, before finally moving with her husband and daughter to Bellevue in June 2018.
While living in India, she did a brief stint as an arts and activities teacher, and has volunteered in various capacities both at her local school in India and at her daughter's school in Georgia. She has also taught children's art classes and Hindi language classes while living in Georgia. Janhvi is an avid dancer, and is an advanced student of the traditional Indian classical dance Kathak. She has also taught both children's Kathak, as well as Bollywood dancing classes while living in Georgia. In her spare time, she enjoys dancing, painting, cooking, travelling and listening to music.
Janhvi has a real passion for teaching children, and believes that love and patience is key to a great learning experience.
Ian Morales - Assistant Teacher
Ian Morales was born in Mexico and soon relocated to San Diego, CA. He is fluent in both English and Spanish. He earned his Bachelor's degree in History and minored in Religious Studies at the University of California: Irvine in 2019. Shortly after, he moved to Seattle to begin work and a new lifestyle. Given his humane approach to studying history, Ian focuses on helping students develop their own agency and perspective of the world by engaging students by replicating real-life, hands-on activities. Ian's hobbies include reading, cooking, music, and all types of games, all of which he brings to school as learning tools for students. By centering the learning on the students themselves, Ian's teaching style is flexible and dedicated to each student's needs and capabilities before curricular needs. Ian is also an after school program staff at Eastside Terrace Project Learn Center in Bellevue, where he continues his work with students ranging from kindergarten upwards to sixth grade.
BE A ROLE MODEL
Did You Know?
If you were to add all of the years our teachers have been teaching at the Bellevue Boys and Girls Club it would total 93 years!




Some of our teachers have always lived in Bellevue, while others have lived as far as Ireland.




From bird watching to Zumba, and everything in between, there is a wide range of activities offered at Great Futures Preschool.




Some of our teachers are receiving high school graduation invitations now from former students.




Most of our teachers children have attended Great Futures preschool with some currently enrolled.




On average the preschool goes on 40 field trips a year!




Great Futures is one of the few programs offering a math and science club for 3 and 4 year olds.