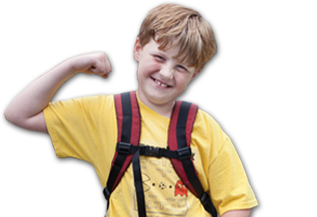 ---
Snack Ideas
It's my turn for snack. What should I bring?
Following are a variety of snack ideas for home or school. Most of them are quick and easy, which all parents know, are sometimes the best kind! Children are great little helpers in the kitchen for the easy steps. Have fun experimenting!
Simple Prep Snacks
Cheesy Cartoon Characters - Cut pre-sliced cheese with cookie cutters and serve with crackers or bread.
Cheese Popcorn - Melt ¼ cup butter or margarine. Stir in ¼ cup very dry grated cheese. Pour over3 cups of hot popcorn/ Stir until coated.
Muffins and breads - Bran, apple, banana, blueberry, carrot, corn, zucchini, or pumpkin.
Peter Rabbit Dip - Ranch dressing served with raw veggies such as carrot, cucumbers, or broccoli.
Fruit and cheese swords - Spear pretzel sticks with banana slices, pineapple chunks, or cheese cubes.
Quick & Easy
| | |
| --- | --- |
| Assorted Fresh Fruits | Rice Cakes |
| Applesauce & Graham Crackers | Mini Bagles |
| Hummus & Pita Bread | Popcorn |
| Yogurt | Crackers & Cheese |
Questions? Contact Sara Hill at Great Futures Preschool or call 425.454.6162.
Be Ready
Children who attend preschool experience:
Better
reading, writing, and mathematical abilities

social skills
Less
special education placements

behavioral problems

societal disengagement later in life

dependency on welfare later in life
Higher
order, thinking and attention skills​

sense of social stability later in life​

economic productivity later in life​

graduation rates